Experiential Marketing, Environmental Design, Digital, Social
Promoting Donovan meant promoting his message: Determination Over Negativity, or D.O.N. for short. We toured from New York to Vegas and ended in LA where Donovan made appearances and donated gear and resources to passionate fans, coaches and individuals that had used determination to overcome negativity in their lives.
Bringing our focus to the Comic Con event, we created a multi-faceted booth that catered to sneakerheads and comic book fans alike.
For this once-in-a-generation collaboration between Marvel and Adidas, we invented bespoke product displays that illuminated Donovan's crazy new shoe. 
And with all of the hype generated by our efforts, we achieved record-setting sell-through for Don's Symbiote Issue #1 Pro Model.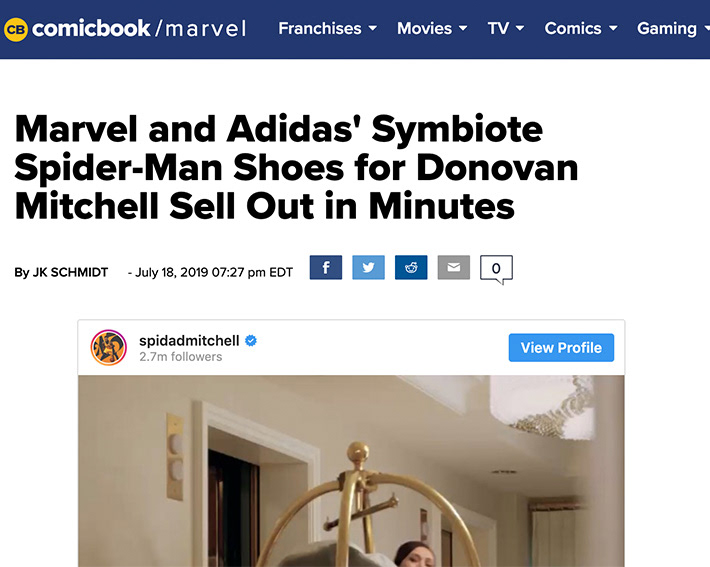 On top of generating substantial buzz around the footwear, we also created a fun and interactive photo opportunity where event attendees could enact their own Spidey-style basketball hoop hang.
All in all, the event was a huge win for both the Adidas and Marvel brands. We engaged with over 165,000 fans, captured 3,400+ photo moments and achieved top-tier levels of ear-to-ear smiles.